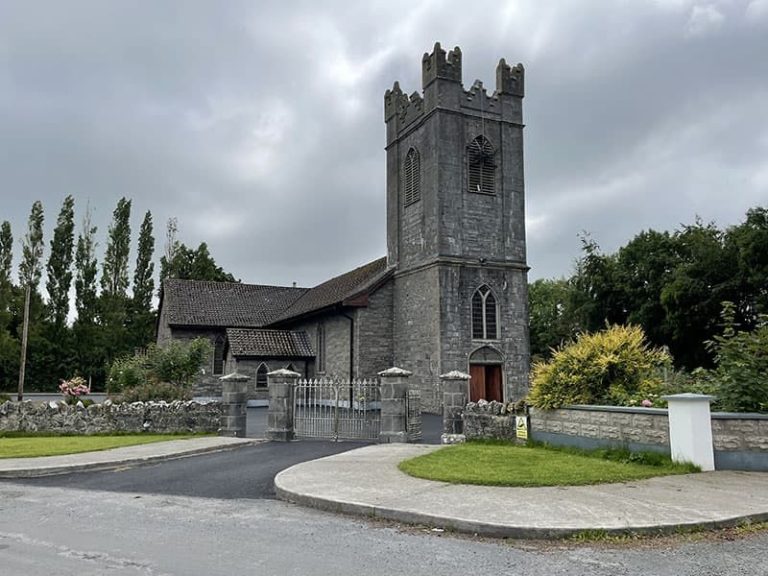 | | |
| --- | --- |
| Sunday | 10:30am |
| Tuesday | 7:30pm |
| Thursday | 7:30pm |
| First Friday | 9:30am |
Killina Parish Church: It is not known when this church was built but it was probably in the mid 1700s. Originally it was thatched. During the reconstruction in 1966 there were traces of a previous church found. Between 1800 and 1817 the side aisles were added.
There are four priests buried in the church, Byrne, Coughlan, Cunningham and Fitzgerald. The building remained the same until the belfry was added in 1867 by Fr. Michael Colgan. The stones were taken from an old castle in Rahan on Mollin's land.
This was originally the Church of the Assumption but the title was later changed to that of St. Carthage.
Killina Church was completely renovated by Very Rev. Philip Cuffe in the late sixties. The gallery and pews were removed and porches were added.
Live web streaming from St. Carthage's Church, Killina.